Also Known As
Neolog Broadband
Company Website
Company Website Override
IRR as-set/route-set
AS-NEOLOG
Network Type
Cable/DSL/ISP
Geographic Scope
Asia Pacific
Protocols Supported

Unicast IPv4

Multicast

IPv6

Never via route servers
Last Updated
2022-10-26T05:17:47Z
Public Peering Info Updated
2023-08-29T06:14:29Z
Peering Facility Info Updated
2023-02-01T08:27:49Z
Contact Info Updated
2021-09-22T06:47:17Z
Notes
Neolog broadband to serve maximum of house holds of AP& Telangana by offering most qualitative and unique Internet experience, by keeping highest professionalism and customer approach along with continual innovation to achieve highest Customer Satisfaction. Neolog Broadband to maintain our high level of quality services so that we can be the best and preferred Internet service provider in Hyderabad.
RIR Status Updated
2022-10-26T05:16:55Z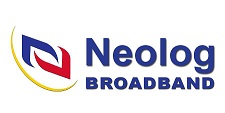 Peering Policy Information
Multiple Locations
Not Required
Contract Requirement
Private Only
+919963690584
ramana@neologonline.in
+919912446000
praveen.reddy@neologonline.in
Public Peering Exchange Points
You may filter by Exchange, ASN or Speed.
10G

10G

Interconnection Facilities
You may filter by Facility, ASN, Country or City.