Company Website
Company Website Override
IRR as-set/route-set
AS-ANX
Traffic Levels
Not Disclosed
Protocols Supported

Unicast IPv4

Multicast

IPv6

Never via route servers
Last Updated
2022-07-27T05:34:33Z
Public Peering Info Updated
2022-02-17T15:39:44Z
Peering Facility Info Updated
2020-11-23T11:50:28Z
Contact Info Updated
2023-04-17T05:13:03Z
Notes
**AS47147 is our global backbone ASN and the primary upstream for the following corporate / group ASNs:** AS42473 (Anexia), AS197540 (Netcup), AS42388 (CloudDNS), AS42360 (SSP), AS51453 (Emerion), AS40980 (Telematica) Bilateral peering accepted for peers with more than 100 Mbps traffic constantly. PeeringDB record required for new peers. Sessions will be provisioned with filters which will be removed at the end of the turn-up process. - Strict filtering applies for all BGP sessions. - IRR record required, we filter "or longer". - Filters will be updated every 24h automatically. - RPKI invalid == reject applies, since 2017 ;-). - We do not support MD5 on BGP sessions. - IPv6 is mandatory, we will not peer on IPv4 only sessions (IPv6 only is ok) Note: We're peering with route servers at IXPs but only accept IRR and RPKI valid prefixes for security reasons. 10/100GE PNIs (MTU 1500) at the listed datacenters are accepted for sessions with 95/5 > 2.5 / 25 Gbps (in/out). Peering requests are only accepted via our peering portal: [https://peering.anexia.com](https://peering.anexia.com). E-Mails to our peering e-mail inbox will be rejected, for technical questions and for existing sessions please contact our NOC. Since 01/2020, we're honoring the new "never via route servers" feature and are rejecting all prefixes from those networks on route server sessions.
RIR Status Updated
2022-07-27T05:29:57Z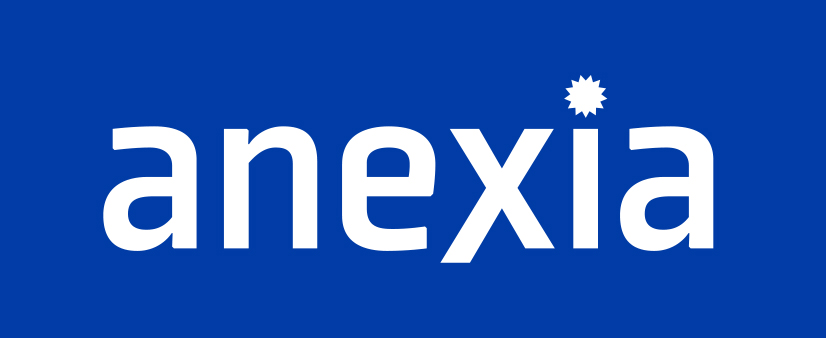 Peering Policy Information
Multiple Locations
Preferred
Contract Requirement
Not Required
Some of this network's contacts are hidden because they are only visible to authenticated users and you are currently not logged in.
Public Peering Exchange Points
You may filter by Exchange, ASN or Speed.
20G

20G

100G

10G

100G

100G

20G

10G

10G

100G

Interconnection Facilities